​
As the world adapts to the new normal, so have our events.

Your health and safety is important to us and therefore we are taking safety measures to ensure that any risks associated with COVID-19 are reduced for our delegates, facilitators and staff members. We will be implementing the following at our workshops and events: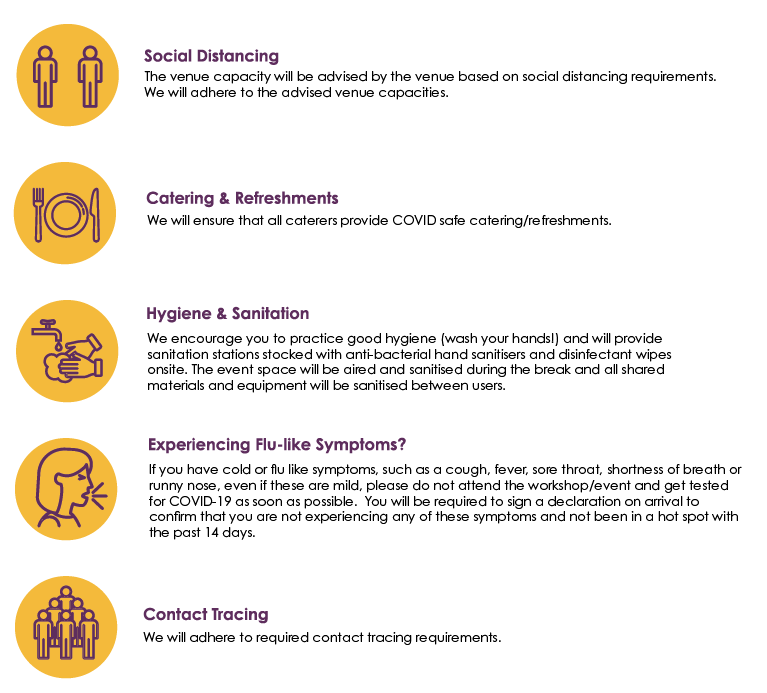 ​
Health Workforce Queensland COVID-19 Events Implementation Policy
Please refer to our COVID-19 Plan for Events document to familarise yourself with our COVID-19 Events implementation policy. It is incumbent for all people who participate/attend any Health Workforce Queensland event or program to follow the COVID-19 safe requirements as defined in the COVID-19 Plan for Events.
You can read further information on the COVID-19 coronavirus from the Australian Department of Health website.
To download the Check In Queensland app, click here.
​
Do you have any specific event questions?
Please contact our Training and Events team via email.
Stay safe, and we look forward to meeting you in person soon!