​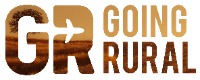 Health Workforce Queensland recognises that for nursing, midwifery and allied health students interested in exploring career pathways into remote and rural health, placement opportunities and support can be limited.

Supporting nursing, midwifery, allied health and dentistry students to undertake remote and rural placements is underpinned by Future Workforce's commitment to ensure the programs and activities it delivers are inclusive of all health disciplines that will, in the long-term, contribute to creating a quality remote and rural workforce that is both accessible and sustainable.
​
What Are the Benefits of Going Rural?
Increases capacity of nursing, midwifery, allied health, and dentistry students facing financial constraints to undertake rural placements.

Provides students with the opportunity to broaden their scope of practice, develop critical thinking skills and be part of rural community life,

Offers access to a diverse range of primary healthcare services in Queensland, including Aboriginal Medical Services (AMS) and Aboriginal Community Controlled Health Organisations (ACCHOs).

Enhances the capacity to be employed as a new graduate through strengthening connections with rural health service providers.
Are You Interested in Going on Placement in North Queensland?
Going Rural North offers nursing, midwifery, allied health, and dentistry students a rural placement bursary to assist with travel and accommodation expenses.
Applications for Going Rural North will be opening soon. In the meantime, click the buttton below for more information about Going Rural North.
​
For further information please contact the Future Workforce Team on:
Phone: 07 3105 7800