​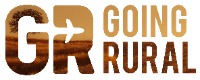 Going Rural is a journey, not a destination.
Health Workforce Queensland recognises that for nursing, midwifery and allied health students interested in exploring career pathways into remote and rural health, placement opportunities and support can be limited.
Supporting nursing, midwifery and allied health students to undertake remote and rural placements is underpinned by Future Workforce's commitment to ensure the programs and activities it delivers are inclusive of all health disciplines that will, in the long-term, contribute to creating a quality remote and rural workforce that is both accessible and sustainable.
​
What are the Benefits of Going Rural?
Enhances placement opportunities for nursing, midwifery and allied health students currently disadvantaged by the financial constraints of going on rural placement.

Provides financial assistance for placement accommodation and travel/transport costs up to $1000 per placement.

Assists nursing, midwifery and allied health students develop competencies, enhance their confidence, and introduce them to remote rural primary health care services.

Increases the long-term employment opportunities for nursing, midwifery and allied health students through generating connections with rural health service providers.
Who can apply for Going Rural?
If you're a Queensland nursing, midwifery or allied health student needing financial support to go on rural or remote placement, and meet the eligibility criteria, Going Rural can assist.
​
Going Rural Eligibility Criteria:
Going Rural applicants must be:
Currently enrolled as an undergraduate student in a nursing, midwifery or allied health discipline at a Queensland university.

An Australian citizen, or have permanent residency.

18 years of age at the commencement of placement.
Going Rural Guidelines
Going Rural financial assistance is capped at $1000 for rural or remote placement travel and/or accommodation expenses.

Going Rural only supports:

University approved rural or remote placements.

Placements in a Queensland primary care setting. Hospital-based placements will not be approved.

Placements in Queensland MMM2-7 (2019) locations. To check your placement location click here.

Going Rural does not arrange or case manage placements.

Going Rural requires students to submit travel and/or accommodation receipts/tax invoices for reimbursement within 14 days of completing their placement.

Preference will be given to students who apply for Going Rural in their final years. The minimum placement Going Rural will support is two weeks.
How to Apply
Applying for Going Rural is as easy as downloading the application form.

Email your completed application to futureworkforce@healthworkforce.com.au

Applicants will be notified of their application outcome within 14 business days.

Aboriginal and Torres Strait Islander students are encouraged to apply.
For further information please contact the Future Workforce Team on:
Phone: 3105 7800