​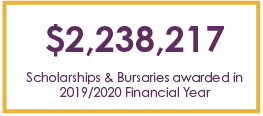 The Health Workforce Scholarship Program (HWSP) provides scholarships and bursaries to help health professionals in remote and rural Australia retain and enhance their skills, capacity and scope of practice.
The HWSP is an initiative of the Australian Government Department of Health, administered in Queensland by Health Workforce Queensland. If you are providing services in other States or the Northern Territory, please visit Health Workforce Scholarship Program Australia website.
Scholarships or bursaries are available for medical, nursing/midwifery, dental, allied health and Aboriginal and Torres Strait Islander health workers providing primary health care services in rural and remote Queensland in private practice, an Aboriginal Medical Service (AMS), Aboriginal Community Controlled Health Organisations (ACCHO) or a non-government or not-for-profit organisation.
Eligible locations:
Qualified health professionals providing primary health care in rural and remote locations in Queensland in a MMM 3-7 location; or

Qualified health professionals providing primary health care employed by an AMS and ACCHO in MMM 1-7 locations
Refer to the Health Workforce Locator to identify your MMM (Modified Monash Model) 2019 location classification.
To apply for an HWSP, you must meet the eligibility requirements. The full eligibility requirements and exclusions are detailed in the Applicant Guidelines below.
​
What funding is available?
We can provide eligible health professionals with the following:
Scholarship: up to $10,000 per year can be provided for up to two years study, to attain a postgraduate qualification of either a postgraduate certificate, postgraduate diploma, Master, or PhD.
Bursary: payments of up to $10,000 within a 12-month period that covers the cost of training or course fees and/or cover or partially cover training-related expenses, where appropriate. For example, an accredited industry conference, vocational education, online workshop, and training courses.
Unfortunately, retrospective costs cannot be covered under the Scholarships Program (e.g. if the course is already completed). However, for those eligible health professionals who are currently undertaking eligible upskilling (e.g. part way through your course), we can assess your application for funding for costs not yet incurred from the application submission date. If your application is reviewed and approved - funding support will be provided.
Please note, submitting an application through the Health Workforce Scholarship Program does not mean you will be offered a scholarship or bursary, as all applications received are reviewed as per the Applicant Guidelines. If you are relying on funding support through the Health Workforce Scholarship Program, please ensure you wait to receive an outcome for your application before you commence.
Health Workforce Queensland is contracted by the Australian Government Department of Health to administer the Health Workforce Scholarship Program to 30 June 2023. Scholarship/Bursary recipients with formalised payment agreements with funds allocated post 30 June 2023 are subject to Health Workforce Queensland's ongoing funding for the program.
​
How do I apply?
Assess your eligibility by reading the Applicant Guidelines.

Collect relevant information on your qualifications, employment, and proposed professional development activity and cost/s.

Click Apply Now.

Register or Login to the Self-Service Portal.

Complete your My Profile page.

Click Start an Application. Click on Scholarship and Bursary Application to start.

Complete and submit your scholarship or bursary application for Review.
Should you have any enquiries about the Health Workforce Scholarship Program in Queensland, please contact us via email at scholarships@healthworkforce.com.auor call 07 3105 7800.

​